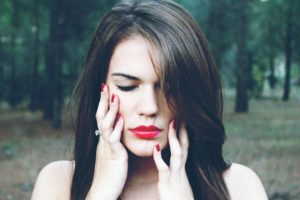 Orofacial Pain
Chronic pain is one of the most frustrating situations, for people who are suffering for years. Based on of the report in 2011, more than 100 million of Americans have this problem. Based upon another journal in 2011, more than 39 million, or %22 of Americans suffer from pain in the head, face or neck area.
One of the pain sources in this area, is TMJ. Based on experts' research, more than two third of websites explain the causation of TMJ disorders, or TMD in wrong way. They say occlusion, and occlusal problems, cause TMD. Upon these websites some restorative, such as crown and bridge, or braces can end the problem. Patients who follow these websites end up to a dental office, while in most cases never have get a chance to get rid of their pains and problems.
An Orofacial Pain specialist, such as Dr. Salek, in A-Z Dental Care, not only diagnose the chronic pain, in head, face, and neck areas, but also, prevent misdiagnosis, and unnecessary dental treatment. He has seen in his professional life, high number of people, whom have lost their teeth, or got RCT, crowns, bridges, or ortho treatment, while none of them were required. Because of misdiagnosis, these types of treatments, for sure, could not help them, and even can make their pain worse and worse.
In West Covina area, Dr. Salek is the only American Board of Orofacial Pain Diplomate. Dr. Salek and his team in A-Z Dental Care admit patients with chronic pain, such as neuralgia, neuropathy, burning mouth syndrome, TMD, myofascial pains or other long lasting pains, which are not related teeth damages and have not recuperate after multiple regular dental treatments. If you are interested to experience new and different treatment, just call A-Z Dental Care, On 626-966-8408, and set up your appointment.